The D105 PreCut Brick Oven is our best selling Pizza Oven Kit. With an internal diameter of 105cm, the D105 PreCut Kit is big enough to satisfy even the largest family. It easily cooks five pizzas at once, eight if you're highly skilled using a pizza peel. Of course, it's not just about pizza - fresh sourdough bread, succulent slow roasts, grilled steaks, all taste better cooked with wood.
All of the bricks come cut and ground to size, we provide you with templates, CNC machined formwork, a trammel, fibreglass dome form and much more. Your job is to assemble the kit like a big Lego set (see the Brick Oven Kits page for more details).
A key strength of the D105 Brick Oven is the sheer amount of thermal mass in its walls and floor; when you fire it up you're heating almost 2200lb of dense refractory fire brick, which is cocooned in highly efficient refractory insulation. The result is a brick oven that takes approximately 2.5 hours to reach 750°F, and takes a staggering 72 hours to cool back down to 160°F.
If you're looking for the real thing - a true, Italian style Wood Fired Brick Oven, then this is the perfect choice.
SIZE - 41.3" INTERNAL DIAMETER
With an internal diameter of 41.3", this oven is our biggest seller. The total available cooking surface area is 9.8ft², giving you more than enough space to cook eight 10" pizzas at once, or five large roasting trays.
The D105 PreCut Brick Oven Kit is currently priced at $2790. Pickup is available from our warehouses in California or New Jersey. We offer Shipping to your property with curbside delivery, or to a local terminal.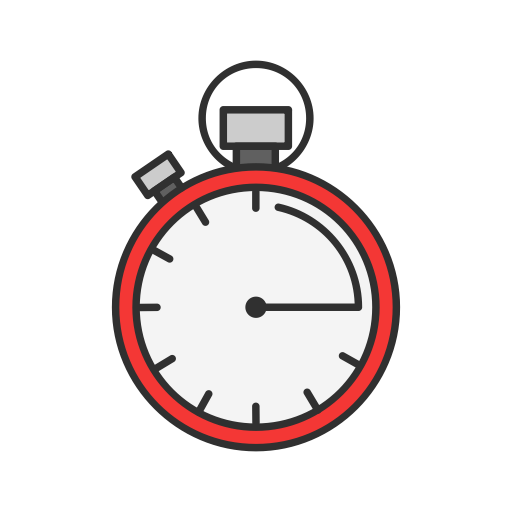 The D105 PreCut Brick Oven will take between 2 and 2.5 hours to heat up to 750°F. This is a fair length of time, but the payoff is in the heat retention. For a full firing you'll need about 85lb of dry hardwood.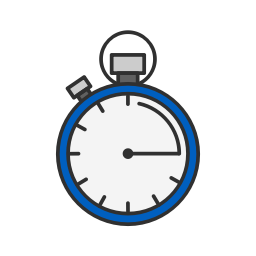 COOL-DOWN TIME - 72 HOURS
From a full firing as described above, the D105 will take around 72 hours to cool from 750°F to 160°F, with the door closed. In the first 12 hours it will drop to around 480°F (depending on ambient conditions).
SPACE REQUIRED - 59" x 63"
The minimum space required, assuming you're building a 'straight-on' rectangular oven stand, is 59" wide by 63" deep. We recommend increasing the depth to around 75" to fit a landing in front of the oven mouth.
FINISHED OVEN WEIGHT - 2800lb
Once the D105 PreCut Brick Oven Kit has been built it will weigh approximately 2800lb, not including the weight of the stand it is built on. The D105 should be built on a suspended slab of reinforced concrete.
BUILDING AN OVEN STAND
To help you build a stand suitable to support our D105 PreCut Brick Oven Kit, we've put together a detailed guide to walk you through the process. Our suggestion is to build stand walls using bricks, interlocking concrete blocks, or cinder blocks, which are filled with concrete and reinforcing steel. A suspended slab of reinforced concrete is then formed up and poured to create the benchtop to support the oven. The stand must be built on reinforced concrete foundations - if you're building on soft ground you may need to consult a contractor to ensure your foundations are adequate. For those building in regions that experience freeze-thaw conditions, please consult your local building authority for guidance on foundation design.
We recommend that you build your stand to a height in the range of 36" to 44" height from ground level. The key is to build to a height that allows you to see the food that's cooking without bending down. You'll spend a lot longer looking into the oven than you will using your oven tools, so build your stand to a height that allows you to do that.
We have put together detailed instructions showing you our suggested process for building your Wood Fired Pizza Oven Stand, and determining the best height for the stand, please see the links below.
To help in the process of building a stand for your oven we have designed several layouts, to give you some ideas and inspiration. These layouts use a 6" interlocking concrete block system, and show the dimensions to build to, as well as the number and type of blocks required, as well as the volume of concrete needed to pour the foundations, cores and suspended slab.
Click on the images below for detailed plans on each layout.
D105 KIT INSTRUCTIONS
We've created a set of detailed instructions to guide you through the process of building your D105 PreCut Brick Oven Kit. We want you to have a great time building it, so we've put a lot of effort into them to make the project as enjoyable as possible.
There are two sets of instructions; a detailed written guide and a video series to accompany it. You will need both - the written instructions give you details that can't be covered in the videos, and the videos teach you things that can't be covered in writing.
Click on the button below to download the written instructions for our D105 PreCut Brick Oven Kit.
PRECUT BRICK OVEN KIT VIDEOS
1. SUB-FLOOR
The first step is to cut and lay the Calcium Silicate insulation board, position it on your stand and pour the Refractory Castable Sub-Floor Heat Bank on top.
2. FLOOR TILES
The second step is to lay the firebrick tiles that make up the floor of your brick oven. These tiles are all cut to size and are ready to lay, you'll bed them down into a layer of refractory mortar.
3. BUILD THE DOME
With the floor tiles laid it's time to start building the brick dome. This might sound difficult, but we have made it simple with our steel Trammel Tool. The Trammel pivots from the centre of the floor; all you need to do is lock each dome brick into the trammel using the clamp attached, and it will help you position each brick perfectly.
4. THE ARCHES
Our CNC machined formwork will help you build the brick arches that make up the Entry and Vent area of your brick oven. To complete the dome, we show you how to use the fibreglass dome formwork which you'll use to lay the last few rows of bricks, and pour your refractory keystone.
5. FLUE GALLERY, INSULATION & RENDER
With the brick dome complete you're ready to fit the PreCast Flue Gallery. With the Flue Gallery in position you can attach the Ceramic Fibre Blanket Insulation. Following this you'll put on a layer of chicken wire (metal lath) and apply the Perlite Render in layers until you've built up a 2" shell over the dome.
6. CURING YOUR OVEN
Knowing how to cure your oven is a critical step in construction, and one to be taken with patience and care. Before you can start cooking in your Wood Fired Oven, you need to cure it to drive out the moisture left in the oven from the building process. Here we show you some simple techniques for lighting curing fires, how big to build them, and how to keep them burning for a long time.
7. USING YOUR OVEN DOOR
In this video we demonstrate the two functions of your oven door; firstly to seal off the oven chamber, secondly as a 'draught door' to regulate the flow of fresh air into the oven, while directing all of the smoke up the chimney where it belongs.
If you need some inspiration on what kind of finishes are possible, jump to our Wood Fired Oven Gallery and browse through the various builds and stories our customers have come up with over the years.