The D130 PreCut Brick Oven Kit is tailor-made for commercial applications, or for those who really want a BIG oven in their backyard. With an internal diameter of 51" the D130 PreCut Brick Oven is a great choice if you're opening a wood fired pizzeria, or just want to be able to cook an entire lamb with a couple of trays of veggies at the same time.
This oven is different from the D105 PreCut Brick Kit, because the shape of the dome is not hemispheric. Due to the large width of the dome, we use an elliptical shape with steep sides and a relatively flat ceiling. This keeps the ceiling at the optimal height, perfect for cooking commercial quantities of pizza, but still great for roasting and baking bread.
As with all of our PreCut Kits, we do as much as we possibly can for you. All of the bricks come cut and ground to size, we provide you with templates, CNC machined formwork, a special Trammel Tool, fibreglass dome form and much, much more. All you need to do is assemble the kit like a big jigsaw puzzle (see the Brick Oven Kits page for more details).
There are a couple of other key differences in this oven design;
As these ovens are commonly used in commercial applications, we cut the majority of the floor tiles to fit inside the walls, meaning they can be pulled out and replaced in the future if need be.

Instead of a fixed-radius Trammel Tool (which can only be used to create a hemisphere) the kit comes with a custom made Elliptical Trammel Tool, which can be fully adjusted to lay a smooth elliptical curve. A CNC cut dome template is provided.
SIZE - 51" INTERNAL DIAMETER
With an internal diameter of 51", this is our commercial oven. The total available cooking surface area is 14.6ft², giving you more than enough space to cook nine 12" pizzas at once, or eight large roasting trays.
The D130 PreCut Brick Oven Kit is currently priced at $3590. Pickup is available from our warehouses in California or New Jersey. We offer Shipping your property with curbside delivery, or to a local terminal.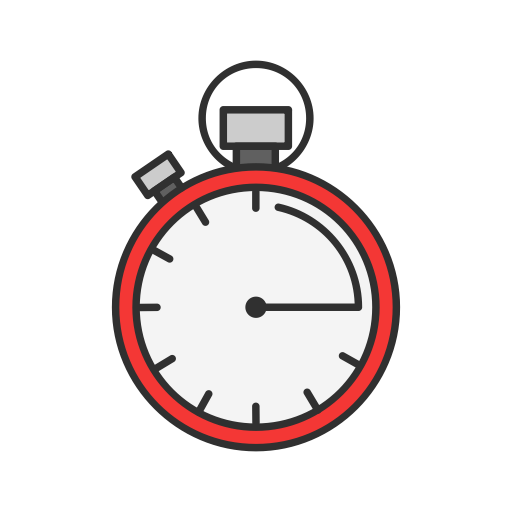 The D130 PreCut Brick Oven will take between 3.5 and 4 hours to heat up to 750°F, from ambient. In a commercial setting it will rarely get below 480°F. From there it will take around an hour to get back up to 750°F.
COOL-DOWN TIME - 80 HOURS
From a full firing as described above, the D130 will take approximately 80 hours to cool from 750°F to 160°F, with the door firmly shut. In the first 12 hours it will drop to around 550°C (depending on ambient conditions).
SPACE REQUIRED -
69" x 75"
The minimum space required, assuming you're building a 'straight-on' rectangular oven stand, is 69" wide by 75" deep. We recommend increasing the depth to around 85" to fit a landing in front of the oven mouth.
FINISHED OVEN WEIGHT -
3300lb
Once the D130 PreCut Brick Oven Kit has been built it will weigh approximately 3300lb, not including the weight of the stand it is built on. The D130 should be built on a suspended slab of reinforced concrete.
BUILDING AN OVEN STAND
To help you build a stand suitable to support our D130 PreCut Brick Oven Kit, we've put together a detailed guide to walk you through the process. Our suggestion is to build stand walls using bricks, interlocking concrete blocks, or cinder blocks, which are filled with concrete and reinforcing steel. A suspended slab of reinforced concrete is then formed up and poured to create the benchtop to support the oven. The stand must be built on reinforced concrete foundations - if you're building on soft ground you may need to consult a contractor to ensure your foundations are adequate. For those building in regions that experience freeze-thaw conditions, please consult your local building authority for guidance on foundation design.
We recommend that you build your stand to a height in the range of 36" to 44" height from ground level. The key is to build to a height that allows you to see the food that's cooking without bending down. You'll spend a lot longer looking into the oven than you will using your oven tools, so build your stand to a height that allows you to do that.
We have put together detailed instructions showing you our suggested process for building your Wood Fired Pizza Oven Stand, and determining the best height for the stand, please see the links below.
D130 KIT INSTRUCTIONS
We've created a set of detailed instructions to guide you through the process of building your D130 PreCut Brick Oven Kit. We want you to have a great time building it, so we've put a lot of effort into them to make the project as enjoyable as possible.
There are two sets of instructions; a detailed written guide and a video series to accompany it. You will need both - the written instructions give you details that can't be covered in the videos, and the videos teach you things that can't be covered in writing.
Click on the button below to download the written instructions for our D130 PreCut Brick Oven Kit.
PRECUT BRICK OVEN KIT VIDEOS
Please note that the videos below show the D105 PreCut Brick Oven Kit being built - the D130 has two distinct differences from the D105; the dome follows an elliptical curve, and is built around the floor rather than on top of it.
1. SUB-FLOOR
The first step is to cut and lay the Calcium Silicate insulation board, position it on your stand and pour the Refractory Castable Sub-Floor Heat Bank on top.
2. FLOOR TILES
The second step is to lay the firebrick tiles that make up the floor of your brick oven. These tiles are all cut to size and are ready to lay, you'll bed them down into a layer of refractory mortar.
3. BUILD THE DOME
With the floor tiles laid it's time to start building the brick dome. This might sound difficult, but we have made it simple with our steel Trammel Tool. The Trammel pivots from the centre of the floor; all you need to do is lock each dome brick into the trammel using the clamp attached, and it will help you position each brick perfectly.
4. THE ARCHES
Our CNC machined formwork will help you build the brick arches that make up the Entry and Vent area of your brick oven. To complete the dome, we show you how to use the fibreglass dome formwork which you'll use to lay the last few rows of bricks, and pour your refractory keystone.
5. FLUE GALLER, INSULATE & RENDER
With the brick dome complete you're ready to fit the PreCast Flue Gallery. With the Flue Gallery in position you can attach theCeramic Fibre Blanket Insulation. Following this you'll put on a layer of chicken wire (metal lath) and apply the Perlite Render in layers until you've built up a 2" shell over the dome.
6. CURING YOUR OVEN
Knowing how to cure your oven is a critical step in construction, and one to be taken with patience and care. Before you can start cooking in your Wood Fired Oven, you need to cure it to drive out the moisture left in the oven from the building process. Here we show you some simple techniques for lighting curing fires, how big to build them, and how to keep them burning for a long time.
7. USING YOUR OVEN DOOR
In this video we demonstrate the two functions of your oven door; firstly to seal off the oven chamber, secondly as a 'draught door' to regulate the flow of fresh air into the oven, while directing all of the smoke up the chimney where it belongs.
If you need some inspiration on what kind of finishes are possible, jump to our Wood Fired Oven Gallery and browse through the various builds and stories our customers have come up with over the years.