An authentic Wood Fired Oven makes the perfect centrepiece for any entertaining area. There's nothing like the crackle of real timber burning, the smell of wood smoke and the cheery, twinkling light of a fire to bring people together. Then there's the food; from hand stretched pizzas cooked in 90 seconds to shoulders of meat left to slow-roast for 8 hours, and everything in between.
It's little wonder Wood Fired Ovens are so popular. Now, we've made them simple.
If you're looking for a Wood Fired Oven that's easy to assemble, fits into a small space and heats up quickly then our PreCast Oven Kit is what you've been searching for. Our PreCast Oven Kits have the same front arch as our PreCut Brick Ovens, which you'll create using our PreCut fire bricks and PreCast Flue Gallery, for an authentic, timeless look. The internal dome is made up of stainless steel fibre-reinforced refractory sections, cast in CNC machined molds by our dedicated team. At every point we have looked for ways to minimise your effort taken to build this kit, without impacting on quality. We're very proud of the result.
The PreCast Oven Kit is designed for DIY; we've done all of the hard work for you - you get the fun of putting it together.
SIZE - 33.5" INTERNAL DIAMETER
With an internal diameter of 33.5", our PreCast Oven punches well above its weight. The total available cooking surface area is 6.25ft²; space to cook four 10" pizzas at once, or three medium roasting trays.
The P85 PreCast Oven Kit is currently priced at $2190 USD. Pickup is available from our warehouses in California or New Jersey. We offer shipping your property with curbside delivery, or to a local terminal.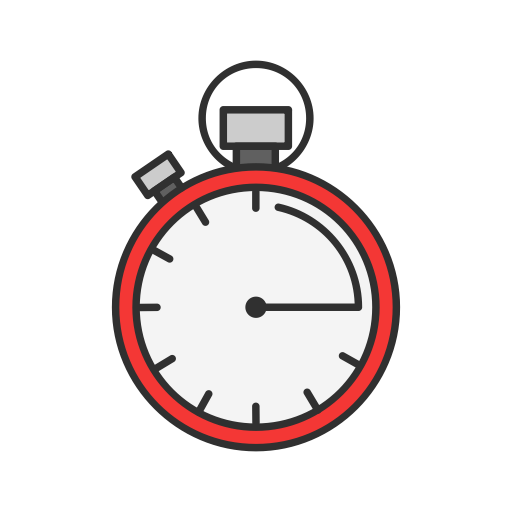 HEAT-UP TIME - 1.25 HOURS
The P85 PreCast Oven will take approximately 1.25 hours to reach 750°F, a relatively quick heat up time when compared to our brick ovens. This means you're more likely to use it spontaneously, as less planning is needed.
COOL-DOWN TIME - 36 HOURS
From a full firing as described above, the P85 will take approximately 36 hours to cool from 750°F to 160°F, with the door closed and the fire out. In the first 12 hours it will drop to 320°F (depending on ambient temp).
FINISHED OVEN WEIGHT - 1600lb
Once the P85 PreCast Oven Kit has been built it will weigh approximately 1600lb, not including the weight of the stand it's on. The P85 can be built on a steel or heavy duty timber frame with a 3/4" cement sheet top.
BUILDING AN OVEN STAND FOR THE P85
To help you get your oven base, or 'stand' constructed for a P85, we've put together a detailed guide to step you through the process. One benefit of the PreCast Ovens over the Brick Ovens is that they can be built on a steel frame stand, with a compressed cement sheet benchtop. This is because the P85 is relatively light and the precast sections are very strong, so the stand doesn't need to be as rigid as it does for the Brick Ovens.
Another method is to build stand walls using bricks, interlocking concrete blocks, or cinder blocks, which are filled with concrete and reinforcing steel. A suspended slab of reinforced concrete is then formed up and poured to create the benchtop to support the oven. The stand must be built on reinforced concrete foundations - if you're building on soft ground you may need to consult a contractor to ensure your foundations are adequate. For those building in regions that experience freeze-thaw conditions, please consult your local building authority for guidance on foundation design.
We recommend that you build your stand to a height in the range of 36" to 44" height from ground level. The key is to build to a height that allows you to see the food that's cooking without bending down. You'll spend a lot longer looking into the oven than you will using your oven tools, so build your stand to a height that allows you to do that.
We have put together detailed instructions showing you our suggested process for building your Wood Fired Pizza Oven Stand, and determining the best height for the stand, please see the links below.
P85 KIT INSTRUCTIONS
We've created a set of detailed instructions to guide you through the process of building your P85 PreCast Oven Kit. We want you to have a great time building it, so we've put a lot of effort into them to make the project as enjoyable as possible.
There are two sets of instructions; a detailed written guide and a video series to accompany it. You will need both - the written instructions give you details that can't be covered in the videos, and the videos teach you things that can't be covered in writing.
Click on the button below to download the written instructions for our P85 PreCast Oven Kit.
1. INTRODUCTION
In this video we take you through the basic steps of constructing our PreCast Wood Fired Oven Kit, so that you can see if our oven is the best choice for your home.
2. OPTIONAL STEEL FRAME
Here we take you through the process of installing the optional steel framed stand for your PreCast Wood Fired Pizza Oven Kit. The stand is comprised of a heavy duty welded steel frame, with structural Hebel Panels cut to size to create the bench top.
If you've built your own frame please move forward to the next video.
3. CALSIL INSULATION & FLOOR TILES
With your Oven Stand built. it's time to start constructing the PreCast Oven Kit. The Sub-Floor Insulation comes cut to size, as do the firebrick tiles that make up the cooking surface of the oven. This video walks you through the process of getting the oven positioned correctly on the stand, setting out the Calcium Silicate Insulation board, and bedding down your floor tiles.
4. THE PRECAST SECTIONS
With the Floor Tiles and Sub-Floor Insulation in place, you can install the PreCast Sections that make up the dome of your oven. Please note that you will need at least two people for this step, as the PreCast Sections are quite heavy!
5. VENT ARCH
Our PreCast Oven Kits come with our signature firebrick arched opening, to give them that authentic, brick oven look. We provide you with CNC machined timber formwork to lay the bricks around, so that you get them in the right position.
6. FLUE GALLERY
Now that we have given the Vent Arch bricks enough time to set in place we demonstrate how to install the PreCast Flue Gallery that is included in your oven kit, and take you through the process of pouring the dome keystone, and sealing the gaps between the cast sections.
7. DOME INSULATION
To insulate the dome of the PreCast Oven Kit we provide you with enough Ceramic Fibre Blanket to put two layers (50mm thickness) over the entire oven dome. This blanket is an incredibly effective insulator, and ensures that your oven stays hot for hours on end!
8. TILING AROUND YOUR OVEN
In this video we take you through the process of Tiling around your Wood Fired Oven - these are some tips and tricks that will make your life a whole lot easier!
9. INSTALLING A GRANITE LANDING
If there's one optional extra that we can recommend that you consider, it's having a landing in front of the mouth of your oven. We've even done a video detailing why it's worth doing! In this video we take you through the process of installing the optional Granite Landing for our Wood Fired Oven Kits, made from solid polished granite.
10. RENDERING THE DOME
This is almost the last step in the process of building your PreCast Oven Kit, applying the render over the Ceramic Fibre Blanket layer. Here we show you how to mix the render and apply it, and show you some tricks handed down to us by professional render applicators!
11. FINISHING TOUCHES
In this video we show you how to remove the formwork that you used earlier to support your Vent Arch bricks, and apply a coat of paint to the flue gallery. We also discuss flues, and we would like to reiterate this: if your oven is close to your home or any structure, we recommend having the flue fitted by a plumber with the appropriate license.
12. CURING THE OVEN
Before you start firing your finished oven up, you'll need to take it through the curing process. When you finish building the oven it will be full of moisture as a result of the building process, which needs to be driven out of the oven in a slow, controlled manner.
13. USING THE OVEN DOOR
Your P85 PreCast Oven Kit comes with a powder coated stainless steel door, which you can use in two primary ways. The first use is as a draft door, to control airflow into the oven to feed the fire. The second use is to seal the oven chamber completely, to seal in steam and smoke for the perfect roasts, crusty loaves of bread and a whole lot more.
If you need some inspiration on what kind of finishes are possible, jump to our Wood Fired Oven Gallery and browse through the various builds and stories our customers have come up with over the years.